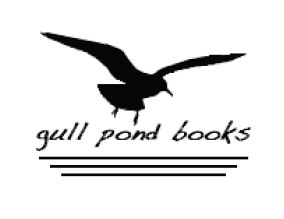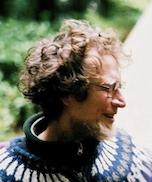 For decades now, Gull Pond Books has followed a dream of having all my works interconnect in a self-generating-matrix. You'll notice there is a "Quantum Quartet", and a "Quantum-Trilogy" of life-books & and other interconnected creations.
I've now been working for decades on a necessary approach - all based on what I learned while growing up in Outports & also Corner Brook, Gander, & St. John's. This is where all my books have gathered stories.
Now, we continue to expand, thanks to our inter-connections with Australia (John Kearney Producer) and US, as well as an emerging project in Mumbai. And, of course, CCI Entertainment in Canada. As well, I see San Diego as another story-generator, and celebrate all stories that arrive from gatherings and all kinds of backgrounds. I learn from other Newfoundland & Jewish writers, and from all approaches, and draw on what I'm learning of the inspiration of Mexican and Brazilian approaches to creating. We're all each other's cousin (50 times removed) I come from all lineages. Everyone does.
We're now in a meta-world for real. No political agenda - we've (almost accidentally) followed Mother Nature in how all this has been generated.
If you read what we post at another of our sites, you'll see my true path all formed by tracing creations which always grow emerging & recombining creations. It is, finally, all knitting together. Gull-Pond books continues by combining Both "Dendrite-Narrative" with "Fuller-Narrative" based on the natural pattern of a geodesic dome of inter-linked writing.
I believe that any evolved & evolving formats are natural for all beings on this planet, and many others. Now is the age of inter-linking. Such directions emerge in exactly such times as we're currently experiencing. Look to our stories for the true liberation. We are not one - we are many - and that's truly what makes the concept of "One" only a signpost for another equally dendrite-rich trail. O course, some trails end in the deep woods, and others drop us down cliff-sides. Been there/done that. We all live, we all die. Blip-gone-but a trail remains - forever and yet always anew.
I'm a hyphenate & this site now speaks to others who are also multi-taskers:
Here's our free site about tapping all kinds of formats:
https://theformatpage.yolasite.com/
We are writers - we evolve, leaping from Ice-Pan to Ice Pan, & plunging into new and emerging forms. We all write on & in & with water; we use words as individual sonic and visual projections & screens.
Every word is an implied projection of sonics, vibes, & visualizations of the self-forming-Universe. Letters are formed from words.
And finally we play word-tennis without a net.
William Gough is...
....a Writer, Producer, Director & Mentor. He's won such awards as the Gemini, Actra, Prix Anik, Genie, Bijou, Blue Ribbon - American Film Festival, & the Columbus Film Festival's 'Chris Plaque.' He also taught for decades in VIU's Creative Writing department. He taught by utilizing on-campus and also asynchronous, virtual approaches. I love that VIU's writing approach is called "CREW"
It works with all publishing/producing in today's varied forms. I was taught how to do what I know how to do - and that was taught by every crew I ever worked with - we all learn from each other.
Here's a more detailed link to another of my sites. It will show you some of the media approaches I take in this "Magister Ludi" approach (without the implied Medieval Influence of an exalted group). We story-tellers speak all languages, all iterations of what's called "Religion" some of us are 'literate', others are 'iliterate' letter emerge from words; words emerge from objects and projections. Even when iwe're still nter-uterine or discovering our twins in a Petrie-dish.
Gull Pond Books will continue to evolve; stories imply our trades. We are conceived inside a matrix of words & ideas & all perception.
We are all Pre-programmed without having a Programmer do it.
Programming is the way the Planet speaks directly to us. And if you're just interested in all that, just try out the books. All have formed themselves as previous and incoming generations, and history herself, has guided me.
At my current age, I know about the 'for sure' ending of my life, and also about ways I may be absorbed, and hec=nce become par of what is a world-wide natural phenomena. The entire universe works this way. Enough preamble - check windows & links & try out the books.
Wandering led to my true multi-directional routes. So I also thank all my chronological partners for what I learned from their worlds.
In my planned 2024 release of the Multi-Format meta-series. "The B'y Alchemist," I'll begin to release a final 6-book meta-series, which is also a naturally-formed Hexalogy of inter-connected poem-prose-creations about the natural factors that allow us to create.
No matter how poor, no matter how illiterate, no matter what our faith or practice, we all write the Universe together. Welcome back to natural group-creations. Hurray!
It also will be a natural-draw for what other multi-creators, and also specialized creators do in concerts. We all co-write the Universe, and no one; is 'Special' because we all are. 'No one person, nor even group of people, may claim individual credit. The womb, or petri-dish taught us all we need to know. Shakespeare was just another dude who wrote. No one is special & that's simply because everyone is special.
I also want to thank Marni Stanley, who teaches English & Women's Studies at Vancouver Island University in Nanaimo, for her comments and suggestion to me, when I finally retired from my 'asynchronous' & 'digital' teaching at VIU.
My final series of meta-books now encodes what could be called an automatically-generated byproduct of what I've heard, seen, and experienced all over the planet. And many thanks to Uncle Blackie from Newfoundland. When my Uncle George, passed away, I contacted him, and learned about his life, and we welcomed each other as we balanced on the fulcrum of Uncle George's passing.
The poem I've written for Uncle Blackie - will be in the 2024 re-release of "Shinto Poem Field" - all my poems interconnect with a self-generating story of just one creator.
I'm simply the empty hub of an infinite number of spokes that form the wheels of a horseless carriage.

PRAISE for William Gough's Books:

"Gough's writing is...poignant, spare, with the strength and subtlety of a fine woodcut..." E. Annie Proulx